Dining Room / Living Room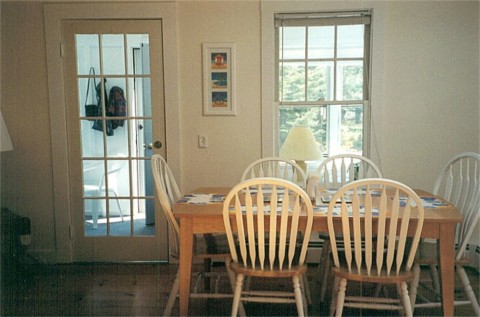 The dining room and living room are combined to make one giant room with the dining room table
on the east side and the fireplace and sofa on the other. The dining room table seats 6 comfortably.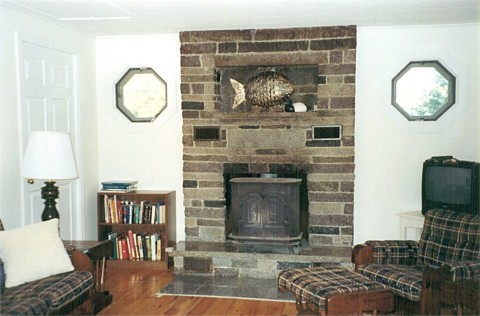 The octagonal windows on either side of the fireplace - and on the opposing wall -
provide the cottage with a great sea breeze day and night. The TV includes a VCR,
so if you have favorite movies for the kids, be sure to bring them along.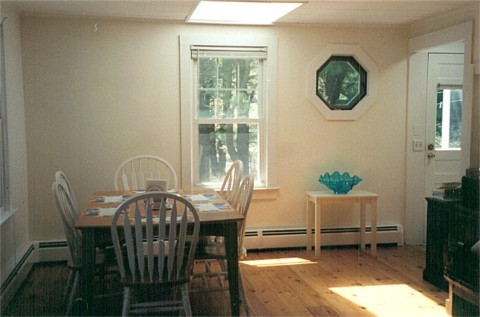 And as you can see, the first of the 3 sky lights adds a lot of light to the space.
Next stop: Kitchen